Page 5: True Partner Fund - Volatility update 01-2017
Fund positioning
How does this narrative affect the True Partner Fund?
With regards to positioning, please note that foremost, Fund positioning is determined by our quantitative model. But the approach is not purely quantitative as perceived opportunities are judged given the market environment and to what extent less quantifiable factors not captured by the model play a role. This will translate into slightly higher risk aversion with regards to opportunities that point to positions opposite to the developments we describe above. This would relate to opportunities involving short volatility positions in European markets as well as Asian markets that are deemed particularly vulnerable. These will be more scrutinized before being entered. One could imagine an additional risk premium would be required, or that next to the short at-the-money volatility position, event insurance will be applied (in the form of out-of-the-money options).
However, what we highlighted in our previous annual updates as well, expectation of continued market volatility does not necessarily translate into a default position of volatility long. Should the proverbial calm before the storm last, such a position could be subject to a degree of time decay that is undesirable.
Our active trading style allows us to benefit from mispricings in volatility by applying a relative value approach. Furthermore, the continuous monitoring of marketsallows us to quickly interact when markets change or events happen; members of our trading team are always monitoring equity markets as soon as any of them is open. Therefore, we would not need to be prepositioned into an event to benefit from it. As long as markets react in an asynchronous manner, i.e. not at the same time or with the same magnitude, relative mispricings will occur.
2016 has proven to be an odd year for volatility traders, where quick and prolonged return to complacency followed the few large surprises, allowing for only a limited duration of turmoil in their wake. However, the rise in interest rates and the curtailment of Central Bank liquidity will be taking away most of the fuel for the rapid-risk-on phenomenon that characterized most of the year. As a result, we expect, in line with our track record of the last 5 years, to able to monetize the inevitable volatility and events that will be shaping 2017.
––––––––––––––––––––––––
About the authors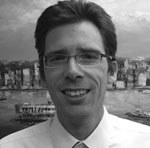 Mr. Govert Heijboer, Co-CIO of True Partner, has been active as a market maker trading in the European and Asian derivatives markets as well as positional trading since 2003. Govert started as a trader/researcher at Saen Options in Amsterdam and rose to become the director of derivatives trading and a member of the executive team in 2007. In 2008 he moved to Hong Kong to set up and assume responsibility for all trading activities in the new Saen Options Hong Kong branch office. Govert holds a PhD in Management Science and an MSc in Applied Physics from the University of Twente, Netherlands. He is a founding partner and has worked on the launch of the True Partner Fund since March 2010.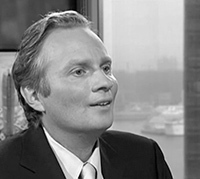 Mr. Tobias Hekster, Co-CIO of True Partner, has been actively trading for the past 18 years in various different roles in several markets across the globe. Starting at IMC in 1998 as a pit trader in Amsterdam, Tobias has established the off-floor arbitrage desk, headed the Chicago office in the transition from floor trading to electronic trading and set up the Asian volatility arbitrage desk in Hong Kong. Tobias holds an MSc in Economics and he teaches as an Adjunct Associate Professor at the Chinese University of Hong Kong and as an Adjunct Professor of Financial Practice at National Taiwan University.
–––––––––––––––––––––––––––––––
The full publication of this article is available as a PDF. Download it following the link below:
True Partner Fund - Volatility update 2017>>
Published by Ralph van Put