Stay up-to-date through our global digital channel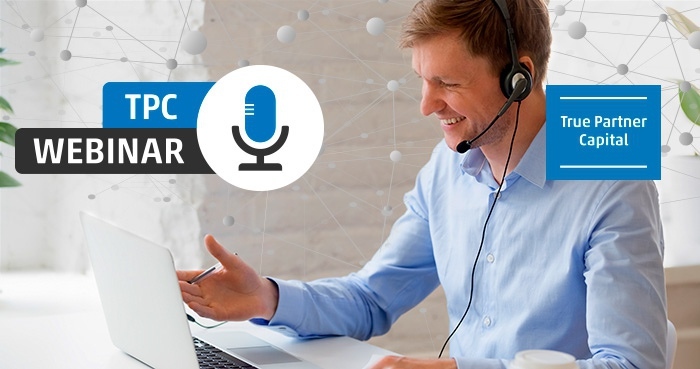 To meet the safety and security guidelines during the Covid-19 pandemic, we use our webinar platform to interact with our investors and prospective investors. Webinars are an excellent way to continue keeping short lines and direct, easy communication.
Upcoming webinar (if circumstances warrant):
---
Review on Q2 2020
Previous webinar:
---
Date: 23 April 2020
Topcis discussed:
General discussion of volatility landscape over Q1 2020
The performance of our funds
True Partner considered outlook on volatility and markets
Our sturdy and robust business continuity measures
Concluding Q&A
The webinar was well-attended and well-received. We like to thank all the participants for their time and valuable contribution.
True Partner Capital guest speaker
---

We have also participated as a guest speaker at several virtual conferences including the IAM Conference on 16 April, the Kepler Absolute Hedge - Virtual Week on 20-22 April and the Morgan Stanley Annual European Hedge Fund Forum on 14 May.