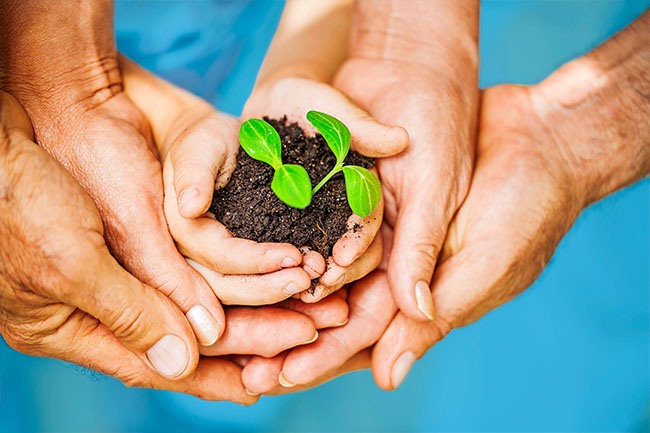 True Partner's environmental, social and corporate governance (ESG) policy is based on evaluations which are principally consistent with and supportive of the United Nations Principles of Responsible Investment.
True Partner seeks to provide its clients with superior risk-adjusted investment returns and client service. As an asset manager, we act as a fiduciary on behalf of our clients and seek to develop long-term partnerships to help our clients achieve their investment goals. As a company, we seek to be a responsible corporate citizen in the communities in which we operate and to be mindful of our overall environmental footprint.
We believe that incorporation of relevant environmental, social and corporate governance factors into our investment and non-investment processes and practices will support these objectives. ESG analysis can help to identify potential risk factors and opportunities, make us more efficient in our use of resources, and better align our corporate footprint with the values and goals of our stakeholders. Over time we believe this will help us to recruit and retain the best talent and to be an effective long-term partner to our clients.
We are a global company and value diverse perspectives and experience. We seek to attract talent from all backgrounds and have zero-tolerance for any forms of discrimination in the workplace, including on the grounds of race, gender, ethnicity, religion and other legally protected statuses.
We seek to govern the firm in a way that supports our belief in the power of the team, provides attractive opportunities for individual growth, offers appropriate transparency, and recognises the value of independent external perspectives. We provide opportunities for wide equity participation to our team, encourage an open dialogue with our investors, and benefit from the skills and experience of our independent directors. We recognize the benefits of compliance and regulation and place a high priority on having and following appropriate policies and procedures.
We take steps to manage the environmental impacts of our operations through practical initiatives and thoughtful working practices.
In line with the UN Principles for Responsible Investment, and in support of our objective of providing clients with superior risk-adjusted returns, as fiduciaries we believe that environmental, social, and corporate governance issues can affect the performance of investment portfolios to varying degrees across companies, sectors, regions, asset classes and through time. We therefore seek to incorporate material ESG factors into our investment analysis as one aspect of a robust investment process.
The Firm has a primary focus on volatility strategies in equity index related products and has a trading orientated approach. We seek to trade in liquid, well governed markets that offer attractive alpha opportunities. As a result, ESG factors are typically most impactful at the product selection stage, where they can help us to identify whether potential markets may have uncompensated risks. ESG factors can also be relevant when assessing potential event risks in some traded markets, particularly in instruments linked to individual corporate securities. It is important to note that while the investments underlying the True Partner Volatility Fund and True Partner Offshore Fund do not take into account the EU criteria for environmentally sustainable investments under Regulation (EU) 2020/852, we have incorporated sustainable risks in our investment decision-making processes.
When selecting products and markets to trade we take into consideration relevant external perspectives, including the following:
Whether the relevant derivative instrument or underlying security is listed on a UN Sustainable Stock Exchange
The Country Sustainability Ranking of RobecoSAM for the countries in which potential investment products or index constituents are traded
For single stocks, the Exclusion List prepared and published by one of the world's largest pension funds and we believe they have a long-standing and thoughtful approach in this area.
Given our trading orientated approach, we typically have limited net market exposure and are not long-term holders of individual securities. Where relevant we will seek to vote proxies in accordance with our investors' best interests, taking into account any material ESG considerations.
At the investment level, our ESG policy is reviewed annually as part of the Risk Committee's annual policy review. At the firm level, our ESG policy is reviewed annually by the Board of Directors.

–––––––––––––––––––––––––––––––
References to the "True Partner Group"; "True Partner", "True Partner Capital"; "the Firm", "our", "or we", in this policy should be regarded as references to the True Partner Group, or the relevant wholly owned company/companies within the True Partner Group including True Partner Capital Holding Limited, True Partner Holding Limited, True Partner Advisor Limited, and True Partner Advisor Hong Kong Limited, and True Partner Capital USA Holding, Inc. For specific information regarding the role of different entities in the implementation of our policies please contact us using the website Contact us page.