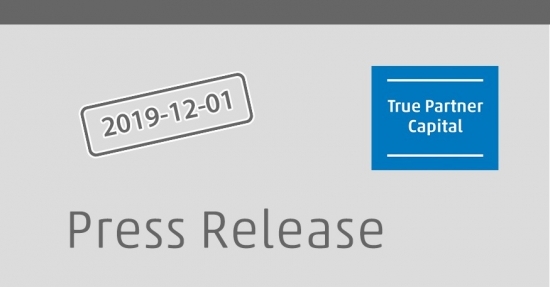 Chicago, Hong Kong – December 1st 2019
True Partner Capital is pleased to announce that it has appointed Robert Kavanagh as a Partner and Head of Investment Solutions to further strengthen its team as the firm AUM tops $1bn.
Robert Kavanagh joins from Goldman Sachs Asset Management, where he spent over 15 years focused on hedge funds within the Alternative Investments & Manager Selection (AIMS) group.
Ralph van Put, CEO of True Partner Capital, said: "We are delighted to welcome Robert to the team. Robert brings substantial experience as an investor and in working with a wide range of clients and will be a valuable addition to the True Partner family."
Robert Kavanagh commented: "I am excited to be joining True Partner as the firm approaches its 10th anniversary next year. The firm has a talented and experienced team, a strategy that can be diversifying to many traditional and hedge fund investments, and a focus on delivering performance to clients."
–––––––––––––––––––––––––––––––
This Press Release can be downloaded as a PDF:
Robert Kavanagh joins True Partner Capital>>
Published by Ralph van Put