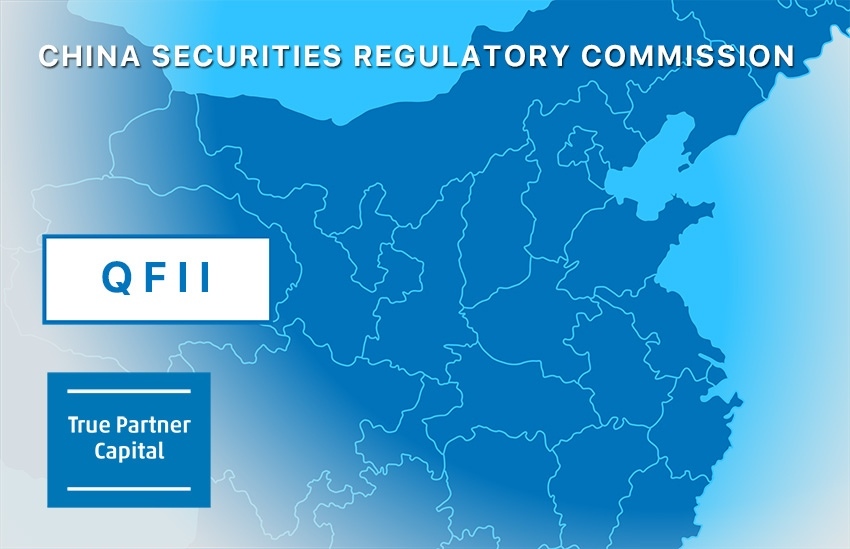 On 24 August 2022, The China Securities Regulatory Commission ("CSRC") granted True Partner Advisor Limited ("TPA") the Qualified Foreign Institutional Investor ("QFII") license.
TPA is the investment manager of various investment offerings, including both commingled funds and customized solutions. These offerings invest in several types of financial instruments including exchange-listed options and futures on underlying products such as equity indices, single stocks, exchange traded funds and volatility futures and options.
The QFII program was established by the Chinese government to provide licenses to foreign investors to participate in China's stock exchanges. One of the advantages that QFII has over other schemes, is that investors that participating in the programme gain access to a wide range of instruments – including listed stocks and bonds, securities investment funds, index futures and potentially derivatives such as financial futures and options in the near future.
The QFII license will allow TPA greater access to China's domestic capital markets, which include some of the largest and most liquid in the world in order to apply its investment strategies currently implemented mostly outside of China.
Mr. Tobias Hekster, Co-CIO of TPA said: "We are excited to be granted this QFII license, and to gain wider access to China's highly developed and liquid onshore markets. We feel this license provides our strategies and clients with valuable additional diversification and alpha-generation opportunities, and further enables us to participate in the continued growth and development of China's capital markets. The granting of the license also enhances our local presence in China, which we believe is not only relevant to cater to our clients' needs, but allows us to actively identify investment opportunities through our global research and investment capabilities".

–––––––––––––––––––––––––––––––