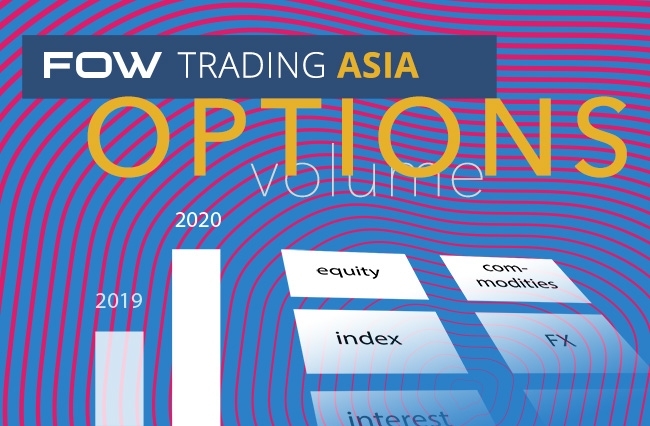 Hong Kong, September 2020 - Mr. Govert Heijboer, Co-CIO of True Partner Capital will join the 2020 FOW Asia Conference as a member of the panel discussion about options.

True Partner Capital joins Trading Asia on 17 and 18 September 2020. The conference will bring together members of the financial industry, providing an exceptional networking opportunity.
Subjects of FOW Trading Asia:
Embracing uncertainty in liquidity and volatility - risk management more important than ever
Accelerating the opening of the Chinese capital market: Implications for global investors
Technology Innovation Roadmap
Commodities in Asia
Options in Asia and beyond
ESG - growth in Asia for sustainability
ETF's - growth and Expansion
Equities - Hopes of economic recovery and stimulus
Mr. Govert Heijboer will speak 18 September at 11:30 am SG -- 1:30 pm NSW, Aus -- 11:30 pm NY - 4:30 am London
About options
Options have been proved to be a useful instrument to manage market volatility. There are many listed and OTC options with underlying assets and instruments such as equity, index, interest rate, commodities, FX, etc. In recent years, an increasing number of options contracts have been launched across the globe and are traded in Asia, with surge in trading volume for some lately. Will the momentum continue?

Understand the parameters and dimensions of options to measure and manage risk
Learn how options can be used as a tool to assist in trading strategies
Find out the market-making mechanism and share case studies of options trading
Explore new developments and innovations in options across different asset classes
Online conference
The conference is online and will incorporate all the core features participants value from physical events: industry thought leaders, independent editorial content, and unrivaled networking opportunities. Visitors will be able to set up meetings, calls and video chats with all registered delegates, attend panel discussions, browse the virtual exhibition hall and download valuable collateral from sponsors and presenters alike.


–––––––––––––––––––––––––––––––
For more information about the FOW Trading Asia event:
globalinvestorgroup.com

Published by Ralph van Put