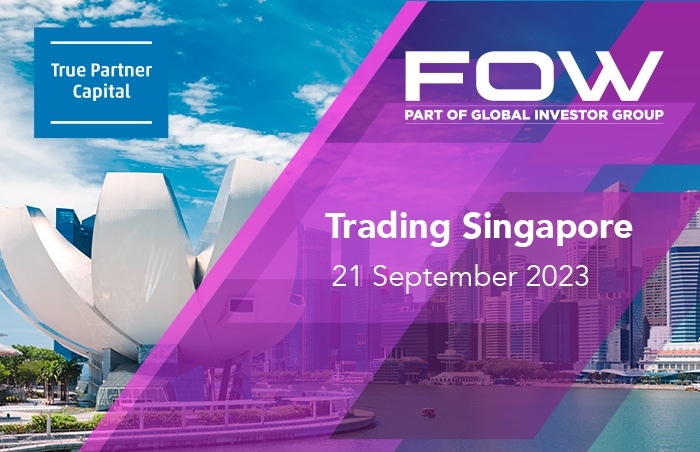 FOW is an in-person gathering for various market participants including hedge fund managers, industry experts and senior investment professionals across financial markets. Through various panels and speakers, participants can exchange knowledge and provide thought leadership around markets.
True Partner panellist
During the event, Govert Heijboer, Co-CIO of True Partner Capital in Hong Kong will participate in the panel "Managing uncertainty and risk – cross-asset strategies and macro trading opportunities", providing True Partner's insights on volatility and managing of market risks to the panel, which promises to be an interesting discussion.
Selection of topics discussed by the panel:
How is the global regime shift affecting asset allocation and investment outlook?
What are the winning strategies and tools to diversify portfolio while embracing volatility and managing risk?
How to optimise a portfolio through derivative trading to achieve capital efficiency?
Mr. Govert Heijboer has been active as a market maker trading in the European and Asian derivatives markets as well as positional trading since 2003.
Govert started as a trader/researcher at Saen Options in Amsterdam and rose to become the director of derivatives trading and a member of the executive team in 2007. In 2008 he moved to Hong Kong to set up and assume responsibility for all trading activities in the new Saen Options Hong Kong branch office.
Govert holds a PhD in Management Science and an MSc in Applied Physics from the University of Twente, Netherlands. He is a founding partner and has worked on the launch of the True Partner Fund since March 2010.

Date and venue
21 September 2023 at the PARKROYAL COLLECTION Marina Bay, Singapore.
–––––––––––––––––––––––––––––––
For more information on the FOW Trading Singapore event:
globalinvestorgroup.com
For more information about the speakers:
globalinvestorgroup.com/event
The agenda:
globalinvestorgroup.com/event