Efficient networking opportunities for investors and asset managers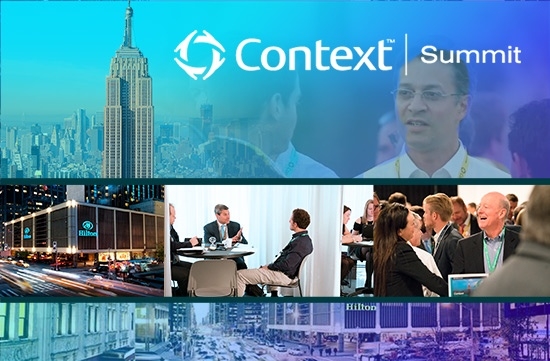 Context Summits New York is a 2-day event with an innovative format where targeted relationship building leads to lasting results.
The summit utilizes a proven structure to deliver effective, transparent, and enhanced networking events for managers and investors. The high-quality attendees make meetings efficient and productive.
Building relationships that matter to drive long-term success. Fund managers, qualified allocators and key platform providers will have the opportunity to network and develop long-term, meaningful relationships needed to drive success and grow revenue.

Allocators perform substantive due diligence through focused, pre-scheduled, one-on-one meetings with hundreds of portfolio managers over a two-day period.

In our experience, Context Summits delivers a great event for attendees. Distinctive resorts with world-class amenities, inclusive, single-site social events, and seamless service enhance the conference experience.

Context Summits supports alternative investment managers' efforts to grow their businesses by connecting them to the industry. They facilitate one-on-one meetings and recently they expanded to expose their network to thought leadership.

Join us on October 3rd and 4th in New York at this capital introduction conference for the alternative asset management industry. Experience the proven, efficient, and productive event format and build a meaningful relationship.

Schedule a meeting
Should you be interested to have a one-on-one meeting with True Partner, please reach out to us through the Context Summits Meeting Scheduler or our contact page. The Context Summits Meeting Scheduler provides pre-and-post event transparency to all Summit participants.

–––––––––––––––––––––––––––––––
For more information on the 2019 Context Summit New York:
www.contextsummits.com

Published by Ralph van Put