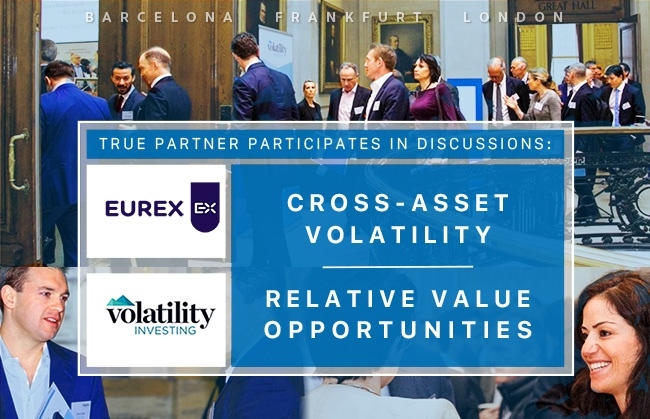 While the pandemic necessitated virtual formats for conferences and seminars, several European events are back in traditional format.
This includes investor conferences such as the Annual European Hedge Fund Forum by Morgan Stanley in Barcelona from 18 May through 20 May (which True Partner will attend) but also the industry forums where experts in volatility and derivatives trading gather to discuss the market environment, developments and opportunities:
True Partner joins the Eurex Derivatives Forum
After virtual sessions, this year's Eurex Derivatives Forum will take place in an in-person setting on 24 and 25 May in Frankfurt, Germany. The Derivatives Forum is one of the leading events on derivatives trading, and the perfect opportunity to discuss volatility and catch up on derivatives trends with an extensive, knowledgeable audience. The agenda is laden with thought leadership insights, industry debates, keynote speeches and physical networking opportunities.
On Tuesday May 24 at 14:30 CET, True Partner Co-CIO Tobias Hekster will participate in the forum Navigating a New Era of Cross-Asset Volatility. Among the topics discussed are:
Where are the new volatility opportunities
Managing the new normal – inflation, geopolitical risk and central bank tightening
Tail risk hedging – what's next?

–––––––––––––––
True Partner joined the London Volatility Investing Event
After the Covid-19 pandemic interrupted the prior year's sessions, on Thursday 21 April 2022 the London Volatility Investing Event took place in an in-person setting. This event brings together global participants in volatility investing for lively discussion and debate among world experts in the field. The quality of these well visited events consistently attracts some of the most sophisticated investors; over 200 investment professionals, including managers, investors, academics and consultants attended the London event.

True Partner Co-CIO Tobias Hekster participated in the manager panel discussion covering Relative Value Opportunities in Volatility.
The discussion touched upon various topics from the current market environment, the intricacies of relative value volatility strategies and their benefits for portfolios in times of market turmoil and the interactions and dynamics between volatility managers and their (prospective) investors.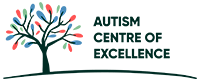 In the name of the event, True Partner Capital made a donation to one of the event's partner charities, the Autism Centre of Excellence. ACE forms partnerships with organisations, schools, independent businesses and other charities ensuring support is safe and evidence-based. Creating a world together where autistic people are respected and valued.
–––––––––––––––––––––––––––––––
For more information on the conferences:
London Volatility Investing Event >>