Great place for executive asset managers to meet investors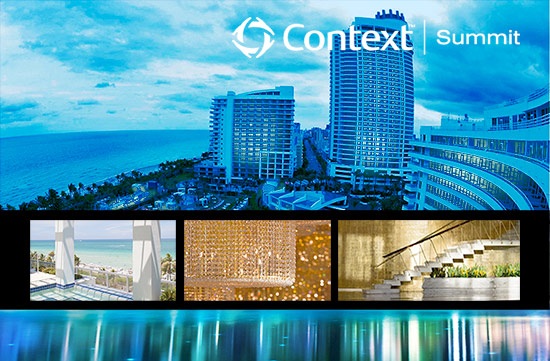 Context Summits' flagship event will be held again in Miami in 2018 for a broad spectrum of high-quality managers and allocators. The conference will bring together qualified investors and hedge funds for two days of highly targeted and productive, prescheduled one-on-one meetings. Unparalleled networking events for all conference participants will be scheduled at conveniently located sites on or near the resort grounds.
The distinctive experience of a Context Summit begins well before the event. World-class venues are chosen that provide sophisticated surroundings, first-class meals and accommodations, impeccable service, convenient meeting spaces, and seamless event execution. The organizer is known for providing quick, solution-oriented responses to ensure that each attendee's individual needs are met.

Scedule a one to one or back-to-back meeting with us
During the summit, we can arrange one-on-one, back-to-back meetings to keep your time and efforts highly productive. The inclusive, single-site social events provides additional opportunities for effective networking. Please join us on january 31 - february 2 in Miami and build a meaningful relationship.
Please go to the contact page so we can schedule a meeting.

–––––––––––––––––––––––––––––––
For more information on the Context Summit Miami:
www.contextsummits.com

Published by Ralph van Put