Flash points lead to potential market ruptures and volatility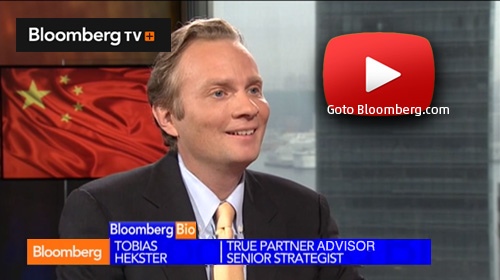 Discussion with Mr. Hekster, Senior Strategist from True Partner Advisor, and Angie Lau from Bloomberg about the current Chinese and global market volatility
On Bloomberg Television's First Up Mr. Hekster gives insight in current trends that influence the market.
From his perspective as a quant driven fund manager he gives his view on subjects like global flashpoints that could create volatility, themes in China such as the Chaori Solar Energy's corporate bond default and market volatility in general.
He shares his vision on the geopolitical flashpoints for next year and which markets could be interesting from a volatility perspective.

–––––––––––––––––––––––––––––––
Watch the discussion of Mr. Hekster and Angie Lau :
Go to the discussion on bloomberg.com
(Adobe Flash Player needed)

Published by Ralph van Put