Nominated in the category Relative Value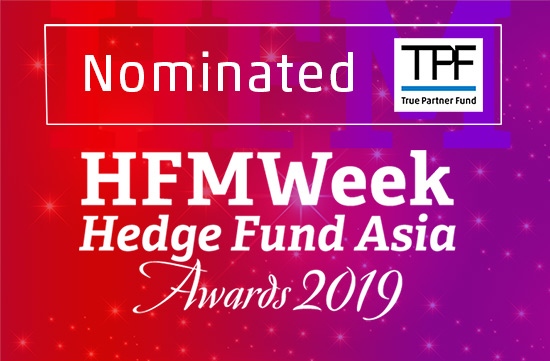 The award is about celebrating the top performing hedge funds in the Asia-Pacific hedge fund industry. The awards bring together both international and Asian hedge fund managers and investors to acknowledge the achievements of the best in the industry.

In 2019 the nomination is for the category 'Relative value'
Jinde Capital

True Partner Advisor -True Partner Fund Class B

Ariana Investment Management
Longitude Asia
True Partner Fund has been nominated before in:
2012 as 'New Fund of the Year'
2013 in the category 'Arbitrage & Market Neutral'
2015 winner in the category 'Arbitrage & Relative Value'
Announcement of the winner will be on 24th January 2019 during the Awards Ceremony at the JW Marriott in Hong Kong.

About HFM
HFMWeek is the top source of industry news and insights for the global hedge fund community, providing fund launches, people moves, research, investor updates and informed industry analysis.
–––––––––––––––––––––––––––––––
The full nominee list is available on the website of Hedge Fund Asia Awards website.
Published by Ralph van Put