Very negative sentiment in February changing into a sharp rally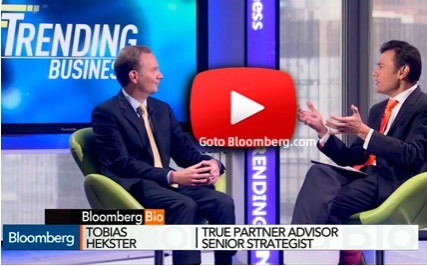 March 2016 - Discussion with Mr. Hekster, Co-CIO from True Partner Capital Advisor, and Rishaad Salamat from Bloomberg about the current global equity markets.
From his perspective as a quant driven fund manager he gives his view on subjects like Kuroda doing the heavy lifting in Japan, the huge diversions of premium A-shares and what to do with those shares, opportunities for the Chinese assetmanager.
In february the market looked dire: general banks were stepped out of everything they were involved in, Deutsche Bank was on a reverse of make coupon payment on CoCos. And one month later we are at 10% higher. What did cause this change?

–––––––––––––––––––––––––––––––
Watch the discussion of Mr. Hekster and Rishaad Salamat on "Trending Business.":
Go to the discussion on bloomberg.com
Published by Ralph van Put