Lower influence of the Fed, more underlying events will show up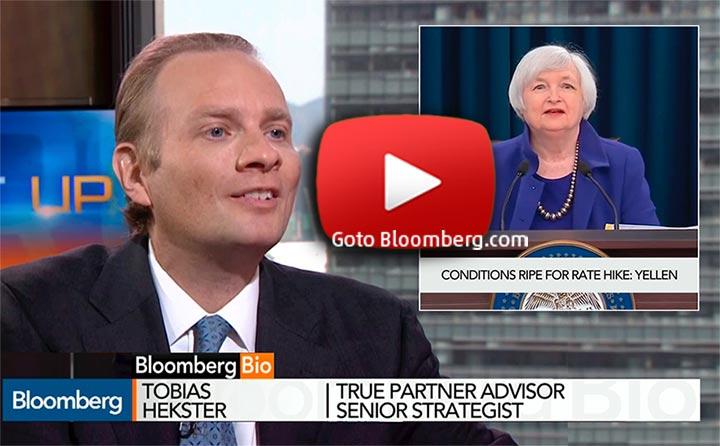 December 2015 - Discussion with Mr. Hekster, Co-CIO from True Partner Capital Advisor, and Angie Lau from Bloomberg about the current global global equity markets.
From his perspective as a quant driven fund manager he gives his view on subjects like upcoming volatility on the markets and the successful approach of miss Janet Yellen stimulating growth of the US economy and preparing for the Rate Hike. He also talks about the bigger influence of the commodity countries causing spill over to the USA high yield bond space.

Expectations for 2016 after the big Chinese sell off on the volatility and equity markets. And the observation of an asset manager looking at relative low impact of corrections the on yearly base.

–––––––––––––––––––––––––––––––
Watch the discussion of Mr. Hekster and Angie Lau :
Go to the discussion on bloomberg.com
Published by Ralph van Put