Upside volatility in China and Japan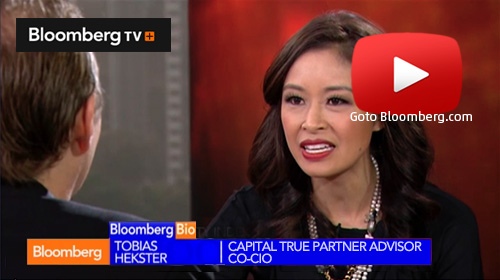 Discussion with Mr. Hekster, Senior Strategist from True Partner Capital Advisor and Angie Lau from Bloomberg about volatility in the markets and Switzerland's surprise move of abandoning the franc's cap against the euro.
On Bloomberg Television's First Up Mr. Hekster gives insight in current trends that influence the market.
From his perspective as a quant driven fund manager talks about subjects like upside volatility in China, the carefully orchestrated quantitative easing by the Fed effecting the calm S&P and when to use derivatives for long exposure.
The forecast of 2015 about the expected trends, where to look at and how the global equity will end up. Will Mr. Kuroda, the europeans and the Swiss influence volatility?

–––––––––––––––––––––––––––––––
Watch the discussion of Mr. Hekster and Angie Lau :
Go to the discussion on bloomberg.com
(Adobe Flash Player needed)
Published by Ralph van Put