True Partner Fund Q1 2020 update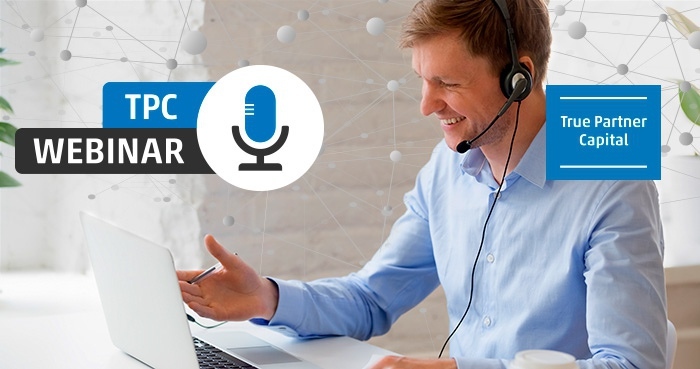 Date: April 23 2020
Time: 15:00 UK Time (London) - 16:00 Europe (CET) - 09:00 Chicago (Central)

Topics of this webinar
---
General discussion of volatility landscape over Q1 2020
Discussion of True Partner Fund March 2020 Performance
True Partner Outlook on volatility and markets
Business Continuity and Covid-19: our measures and redundancies
Q&A
Who should attend:
---
This webinar is intended for professional investors only. Please revert to the subscription page for relevant requirements and limitations.
Follow webinar anywhere:
---
The Webinar will be available for viewing on laptop, tablet or mobile. A Q&A message function will be provided.
True Partner Capital guest speaker
---
True Partner Capital wil be speaker at the following conferences:


MS Cap Intro: 21st Annual European Hedge Fund Forum

Session 15 on 14 May 10:30-11:00 BST
Disclaimer
---
The True Partner Update Webinar is not in any way intended to solicit investment. Nothing in the webinar presentation will constitute investment, legal, accounting or tax advice, or a representation that any investment or strategy is suitable or appropriate for webinar attendees. Any discussions of past performance should not be taken as an indication of future results, and no representation, expressed or implied, is made regarding future results. True Partner Fund, True Partner Advisor and True Partner Advisor Hong Kong shall not be liable for any misuse of the webinar presentation.

Other webinars with True Partner Capital