Contributing to the online interview format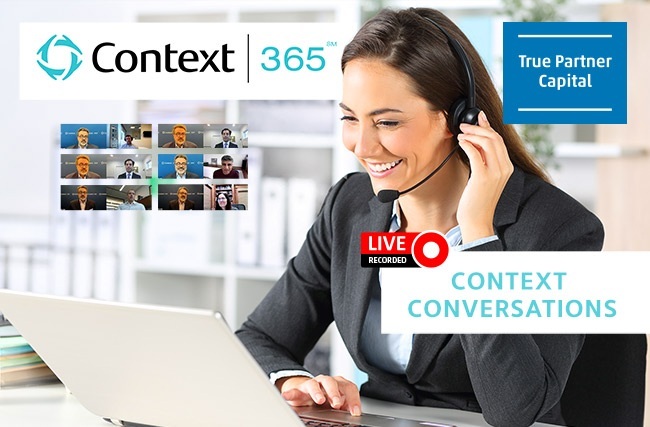 Chicago, 02-2021
True Partner Capital has a history of being present at global summits including the annual Context Summit held in Miami, Florida. This is a key event within the alternative investment industry which allows True Partner Capital to efficiently interact with multiple potential investors, from global allocators to family offices.
As per the Context website, investors have reported allocating approximately $46 billion to asset managers they met at a Summit during the last two years, with 87% of past surveyed attendees allocating to at least one asset manager.

Online interview
During the shift to online events in the COVID-19 pandemic, the online initiative called Context Conversations was launched, a format for online live interviews. True Partner Capital has been invited to participate, with our Chicago-based Co-CIO Tobias Hekster presenting during this interview. Among others, the interview will be made available through the Context 365 online Capital introduction platform.

–––––––––––––––––––––––––––––––
For more information on the Context Conversations:
context365.com